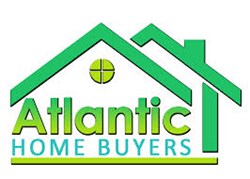 House listings that appear on our website include recent photographs of interior and exterior of each property to showcase our portfolio to buyers and renters
Fredericksburg, VA (PRWEB) December 30, 2013
Listings for homes on the open market in the state of Virginia are generally handled through real estate agencies. The Atlantic Home Buyers company is an investment firm and is now listing its Fredericksburg, VA houses for sale for buyers at http://realestateforvirginia.com.
These new online listings included in the company portfolio in the state of Virginia include company owned houses as well as those under contract with for sale by owner homeowners. These listings are expected to attract buyers in Virginia seeking housing solutions online.
The Atlantic Home Buyers company has expanded this year by offering homes for sale and homes for rent. Each house listed on the company website is available for review and includes the purchase price. All listings in Fredericksburg available for rent include the rental price and explanations of available lease plans.
"House listings that appear on our website include recent photographs of interior and exterior of each property to showcase our portfolio to buyers and renters," said a source from the Atlantic Home Buyers company.
One advantage that real estate buyers visiting the company website will find is the issuance of online applications forms. These forms help to collect the basic data required for buyers seeking approval for home purchases or to set up a lease agreement. These applications are now submitted securely from the company website.
"Our real estate specialists are available to review all applications submitted online to increase the response time for all applicants," the source confirmed.
The Atlantic Home Buyers company is planning further expansions in the state of Virginia in additional cities in the coming year. All properties that are purchased by this company or placed under contract are expected to be included in the portfolio of listings now marketed to buyers online.
Buyers who have questions about properties can submit information to housing specialists online through the updated feedback system. The local telephone number at 1-540-376-3030 is still available for offline use to obtain housing information.
About Atlantic Home Buyers
The Atlantic Home Buyers company purchases houses in the state of Virginia and offers these homes at low selling prices to buyers. This company has increased the size of its current portfolio in 2013 and plans to expand in the coming year with additional housing options. The Atlantic Home Buyers company has modified all of the services listed on the company website to introduce all housing services to buyers, renters and other inventors. The real estate specialists working for this company provide phone support and online contact for all housing requests.

PDF


Print