A birds

Housing market's rapid post-flood recovery boosts results; net profit margins and dividends also rise
The country's top listed property firms have reported 2012 revenue and net earnings growth well above estimates, thanks to the residential sector having recovered faster than expected from the severe flooding of the previous year.
Developers also recorded net profit margins of between 13 per cent and 16 per cent, due to their successful management of construction costs and raising the prices of new homes by between 5 per cent and 7 per cent from 2011 levels.
Meanwhile, they believe the property market will continue to grow strongly this year, largely as a result of shifting focus from the lower- to middle-income segment to the middle-to upper-income segment.
According to their filings of financial results to the Stock Exchange of Thailand last week and early this week, most listed property firms witnessed both revenue and net profit growth of 5-10 per cent last year.
Pruksa Real Estate recorded revenue of Bt27.14 billion and net profit of Bt3.89 million, up 16 per cent and 37 per cent, respectively, from the previous year.
LPN Development posted revenue of Bt13.32 billion and net earnings of Bt2.21 billion, which were 8 per cent and 15.07 per cent higher, respectively, from 2011 levels.
SC Asset Corp reported revenue of Bt8.35 billion and net profit of Bt1.1 billion, some 13 per cent and 2.8 per cent better, year on year.
Quality Houses posted revenue of Bt14.4 billion and net profit of Bt2.39 billion. These figures were 43 per cent and 155 per cent higher, respectively, than in the prior year.
Asian Property Development reported Bt17.5 billion in revenue and Bt2.3 billion in net profit, up 27 per cent and 53 per cent, respectively.
Prinsiri posted revenue of Bt2.8 billion and net earnings of Bt354.24 million, some 25 per cent and 36 per cent higher, respectively, than in the previous year.
Higher dividends
In line with these results, most property firms have announced the payment of higher dividends for last year than for 2011.
SC Asset chief financial officer Attapol Sariddipuntawat said that following the company's revenue and net profit growth, the board had approved payment of a cash and stock dividend with a total value of Bt0.787 per share.
This is broken down into a cash dividend of Bt0.162 per share, and a stock dividend of one new share per eight existing shares. The overall payment is higher than what the developer paid last year for 2011 performance.
"We also split our stock's par value from Bt5 to Bt1 per share, which will create liquidity for our stock trading," he said.
LPN Development has announced a final overall dividend of Bt0.53 per share for last year, having already paid an interim dividend of Bt0.23 in the first half of the year.
Asian Property Development, meanwhile, has a policy to pay an overall dividend of at least 30 per cent of its net profit.
"In terms of value, the dividend at the end of 2012 will be higher than in the previous year, but in terms of dividend yield, which is calculated in relation to our share price, that may be stable or lower than in 2011, when the share price was rising," said chief finance officer Pumipat Sinacharoen.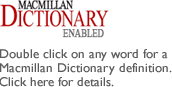 Latest stories in this category
Two-month foreign capital inflow, up to Feb 14, levels off..
A total of US$2.7 billion (Bt80 billion) of..
12 new zones to be offered for development
Wage hike means changes in farms
We Recommend
SMEs to fuel cloud computing
Group addresses a requirement for common platforms..
Thais get lowest TOEFL scores in Asean
Sukhumbhand spars, while Pongsapat dances away..
Comments conditions
Users are solely responsible for their comments.We reserve the right to remove any comment and revoke posting rights for any reason withou prior notice.